The Ksquare Group, proud exhibitor of the Becker's Hospital Review 13th Annual Meeting
The Ksquare Group's Data and Digital services have transformed healthcare and improved patient outcomes. We are committed to working closely with our clients to understand their needs and deliver solutions that exceed their expectations. Our goal is to be your trusted partner that helps our clients achieve their strategic objectives and drive business success. With our deep expertise in the healthcare domain, look no further than us.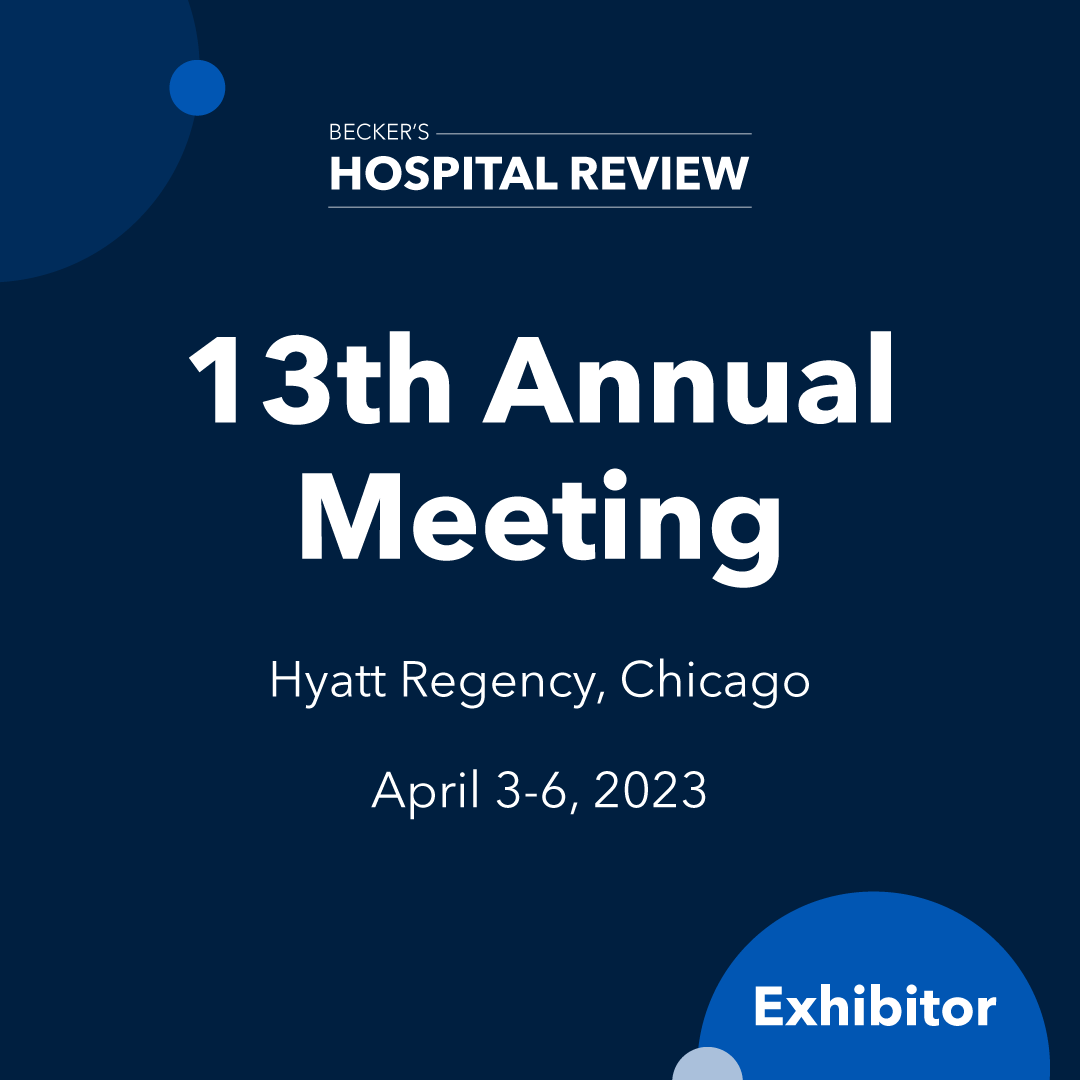 As the industry's premier provider of advanced data management solutions, The Ksquare Group is ready to deliver optimal outcomes and empower businesses to gain a competitive edge through smarter data-driven strategies. The future of data management has arrived, and The Ksquare Group is leading the charge.
At The Ksquare Group our goals are:
To give our customers better capabilities to manage and improve their data.
Identify operational efficiencies using any or all our 8 pillars of data management
Drive business decisions for our clients using Ksquare's Data Orchestration (KDO) framework
Our Supported Business Verticals include Healthcare, Public Sector, Retail, Telcom and FinTech.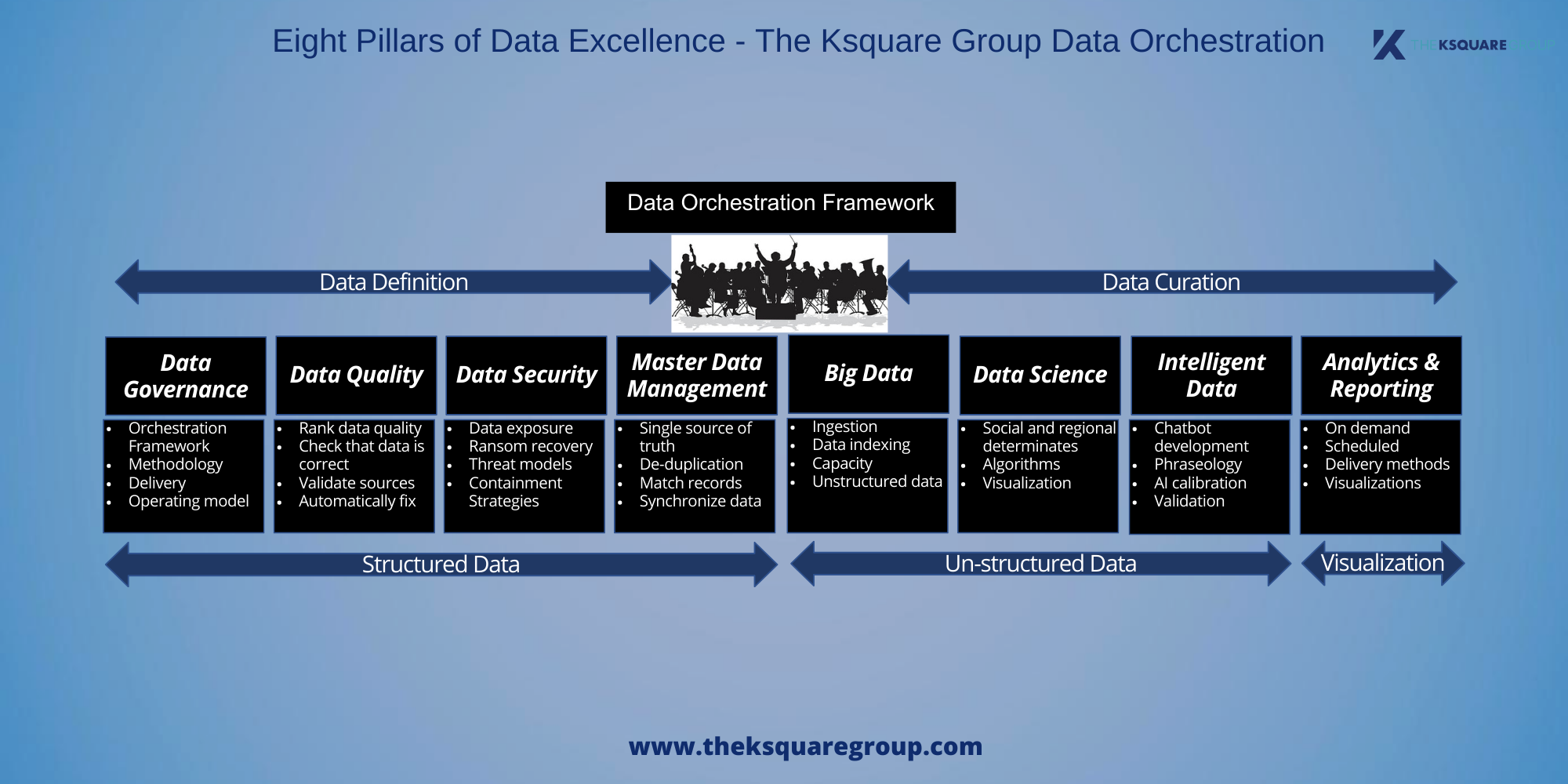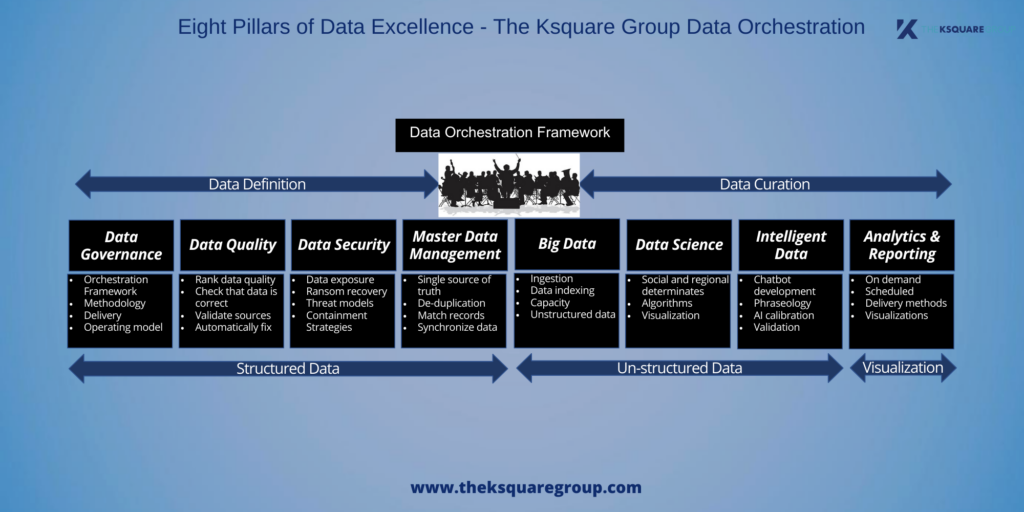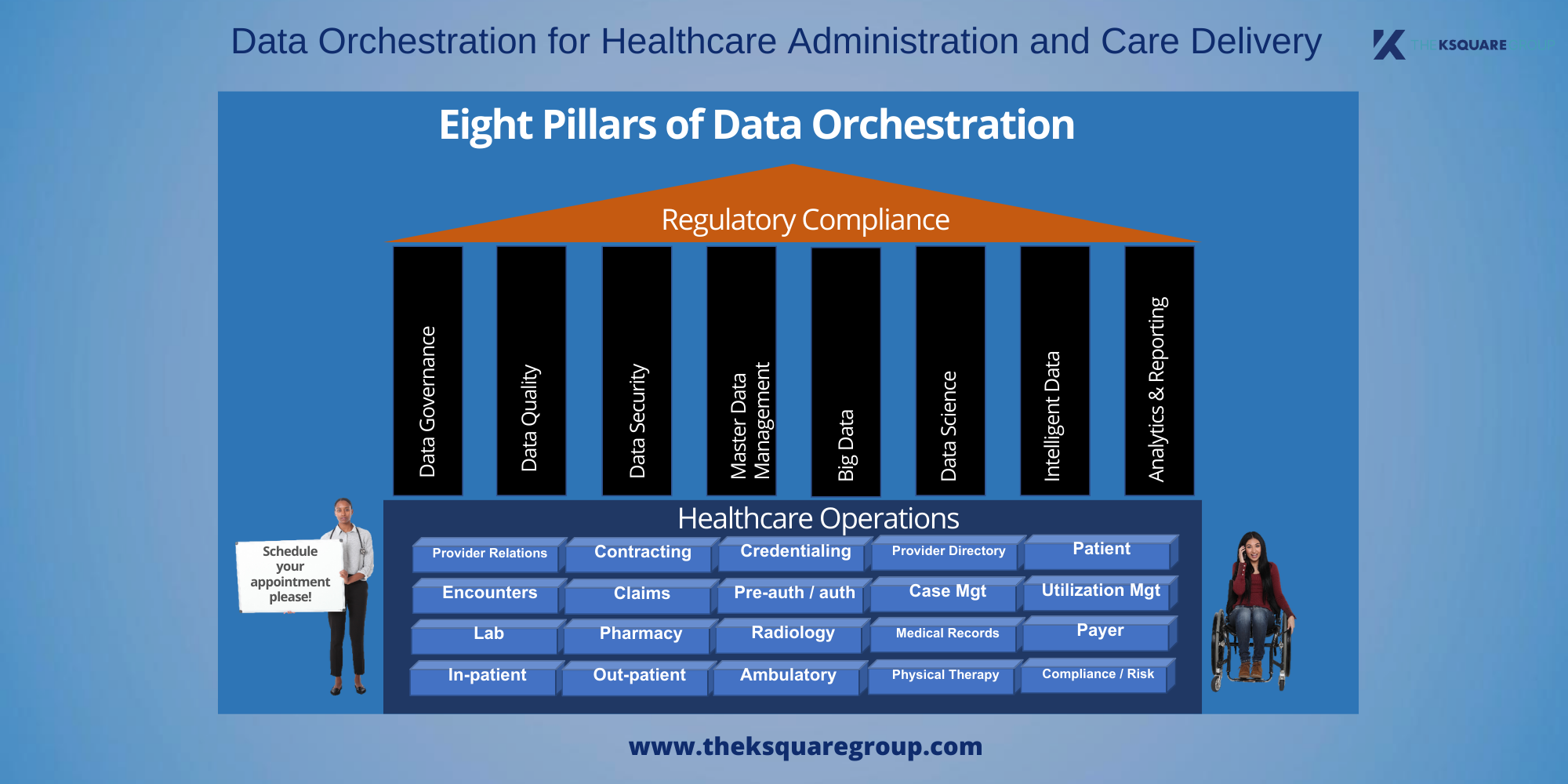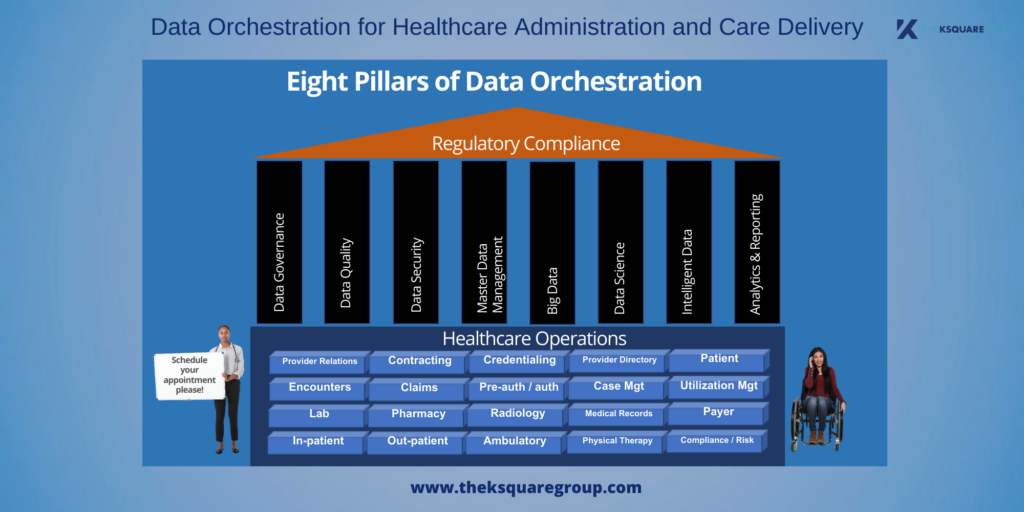 Our Best Practices Include:
Data Governance critical success factors, rationalization, and data policy development
Data quality standardization and cleansing
Data security clear text limitations and data cardinality
MDM profiling with match, link, merge operations
Big Data ingestion and data transformation
Data Science predictive trends and forecast
Intelligent Data interactions with AI
Analytics and Reporting optimization and delivery
Our Data Accelerators includes:
Heat map measuring KDO against production data
Provider data analyzer for healthcare
Data ingestion tool
Provider Data as a Service
Contact us at booth #706 at the conference to learn more about our services and how we can help.
Stop by our booth. All the information you need to win fantastic prizes will be there!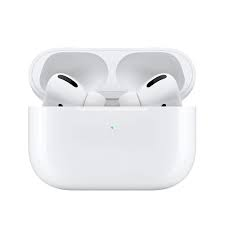 Your Trusted Technolgy Partner
At The Ksquare Group, we know that companies depend on technology to reach their business goals. With a team of talented consultants, software engineers, and designers, we are ready to conceptualize, implement, and escalate technological solutions that will let you unleash the full potential of your business.