Time has passed and in recent years the technology industry has seen an increase in the UX industry and went from being something mysterious to something common in many companies. However, the role of the UX designer is still misunderstood in many cases as it is normally seen as "the one who makes screens".
But UX designers are more than that, they are strategic allies. When we refer to the golden triangle of innovation, we find that it is made up of three factors: viability, feasibility and desirability. However, in the real world, we only find two protagonists for decision-making in projects: business and technology, one contributing its vision and resources and the other contributing the implementation. Under this incomplete model, design is seen as a necessary element, but not an indispensable element, used only to dress up the decisions that have already been made.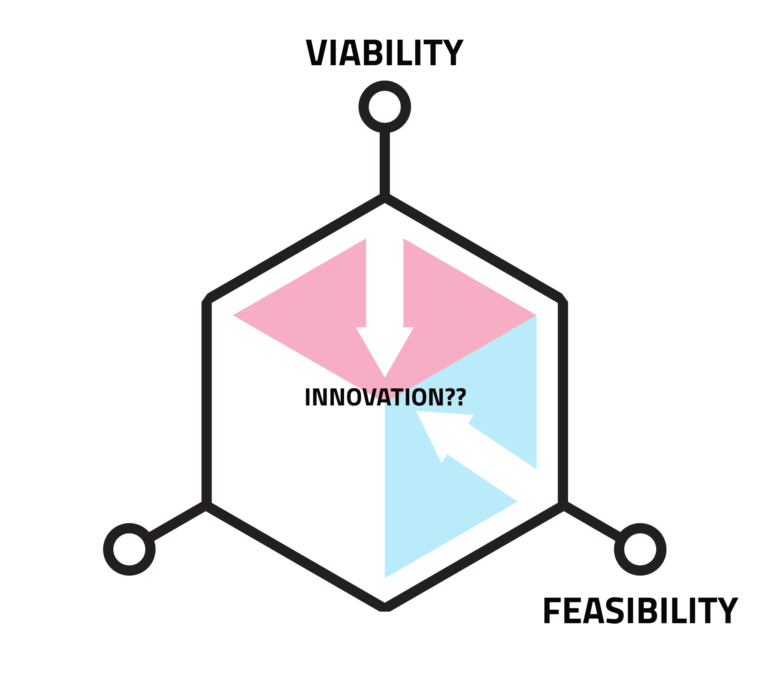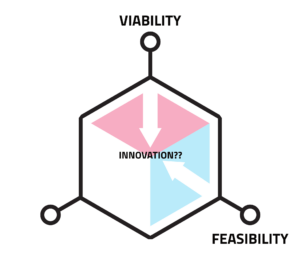 The missing sector in this diagram (and commonly in reality) is the design sector. But when we talk about design here, we do it with the way that it is the area in charge of providing user data (needs, problems, times of use, reasons for use, among many other factors) so that the other two sectors can take better decisions to throughout a project.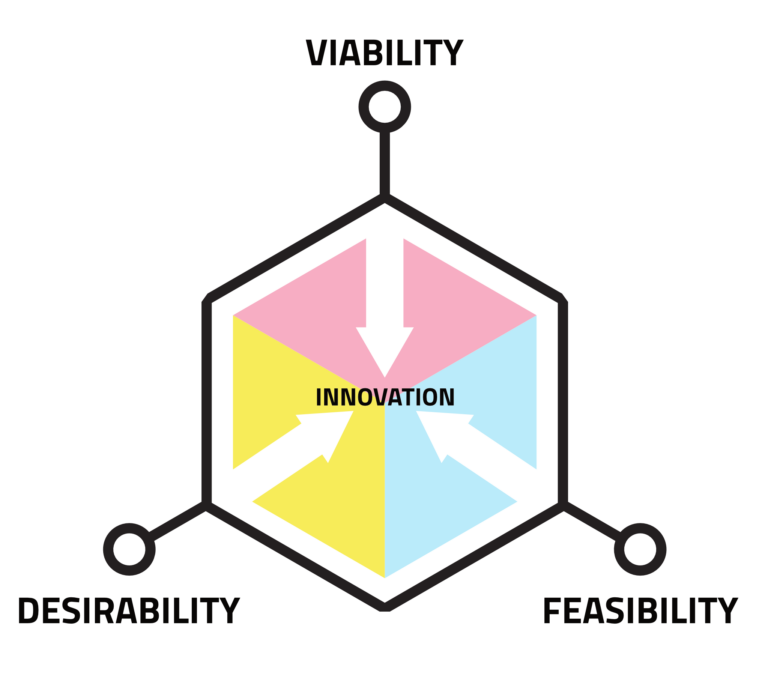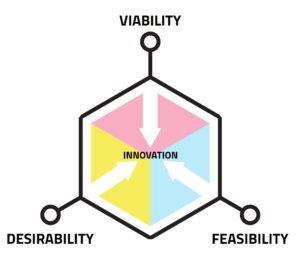 The most common word used for this sector is Desirability and that is the true role of a UX designer, finding and presenting user data and collaboratively creating the necessary elements of a product that end users may want to use not just once, but continuously.
Not for nothing companies that invest in design have an increase in their profits up to double compared to those who did not (The business value of design – McKinsey & Company – 2018).
The Ksquare Group UI/UX team is made up of precisely this class of UX designers, who, beyond designing screens, provide strategic value to organizations, through the use of the appropriate methodologies and obtaining the right data to push them.