A Ready to Scale Hi-tech company
Our client set out to help MSPs of any size do what they probably need the most help with – marketing and sales. Visibility, accountability, manual data management — no matter the company, they continued to see these same issues. So, they set out to help solve that problem by giving companies a complete view over sales and marketing teams, making the source of the problem easier to find. 
Our client was catching the eye of some big players in the space and was preparing for massive growth. They were working to deliver new features and upgrades to their product and sought the help of multiple software development companies that at the end of the day could not deliver on their promises and the demanding needs of a growing SaaS company.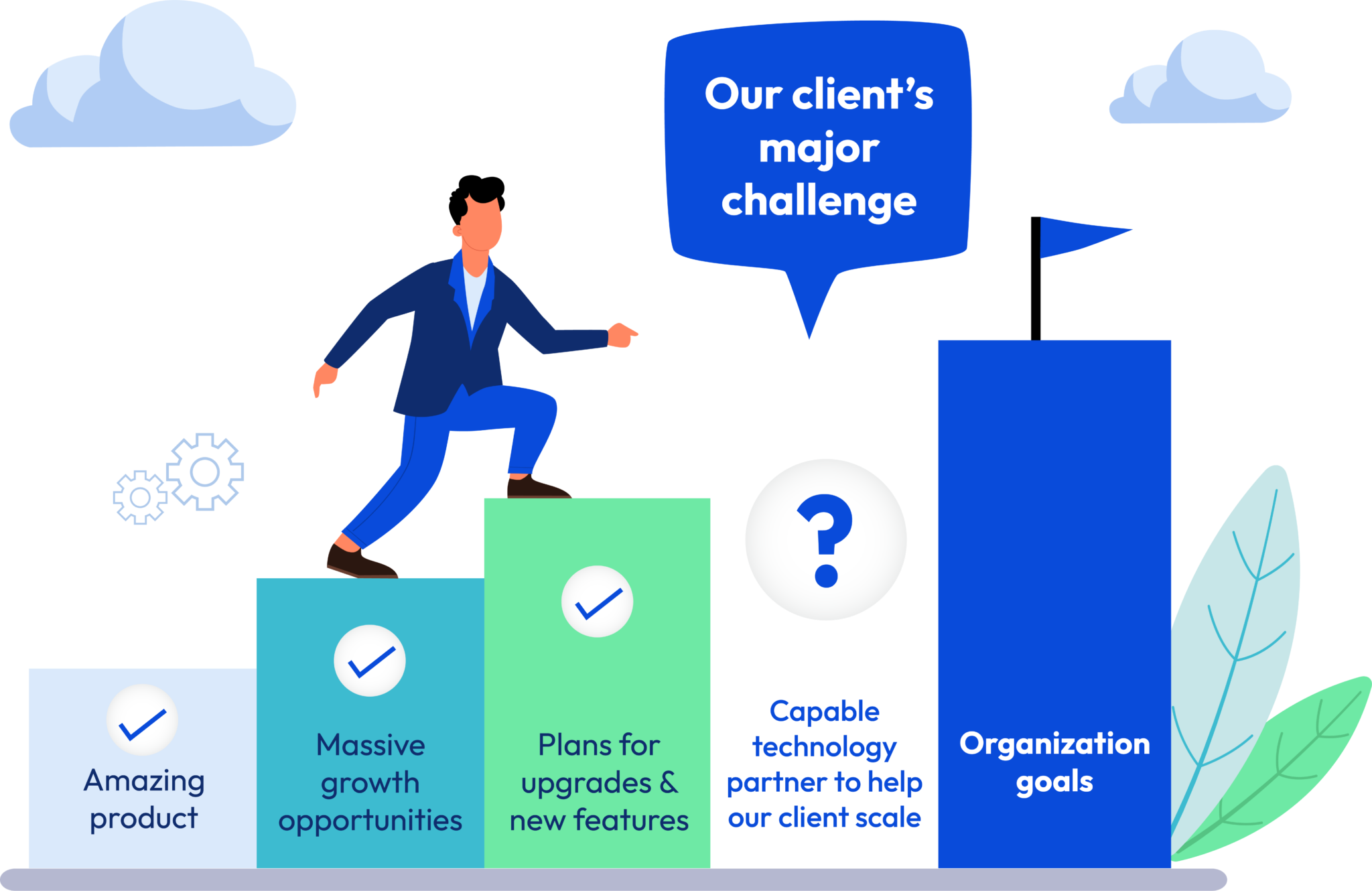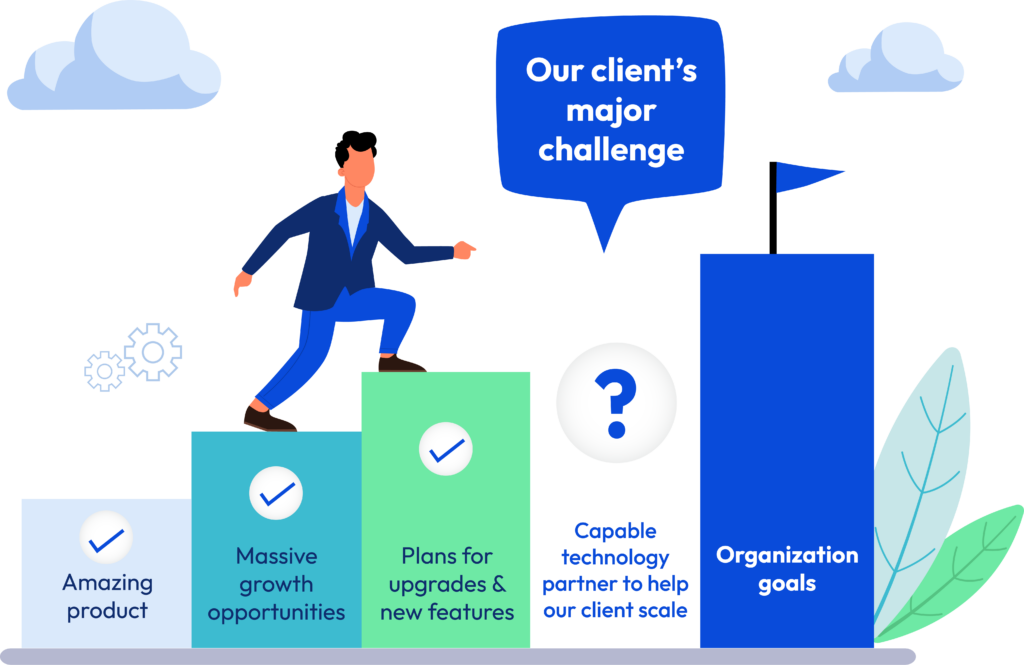 Finding the Right Partner
Our client had been through the ringer trying to find the partner they could trust with their baby with. They had multiple development partners over-promise and under-deliver, to the point that they were ready to call it quits on outsourcing and just roll up their sleeves and do it themselves. So, when The Ksquare Group was recommended to them by a friend, understandably our client was hesitant to work with us. We offered to perform a UX assessment for free, which we delivered on time and even brought some new insights on how to improve their product. After gaining their trust and confidence that we could deliver on time and with the quality they needed, we were able to offer additional resources to help them deliver on their backlog of UX needs.
The Growing Issue of Scalability
Our clients product was slowly picking up steam and when they won a couple of larger and highly respected companies over to their platform, they realized they had a product customers found valuable and that companies large and small needed. It was an exciting time for them; however, they were running into an issue of scalability. Being on a monolithic structure, our client would not be able to handle the growth that was about to come, so they reached out to The Ksquare Group to help. In no time our nearshore team of experts had our client migrated from .Net code that was heavy, hard to use, wouldn't scale, and had single points of failure to a highly scalable microservices architecture that cleared the runway for our client to take off and scale rapidly.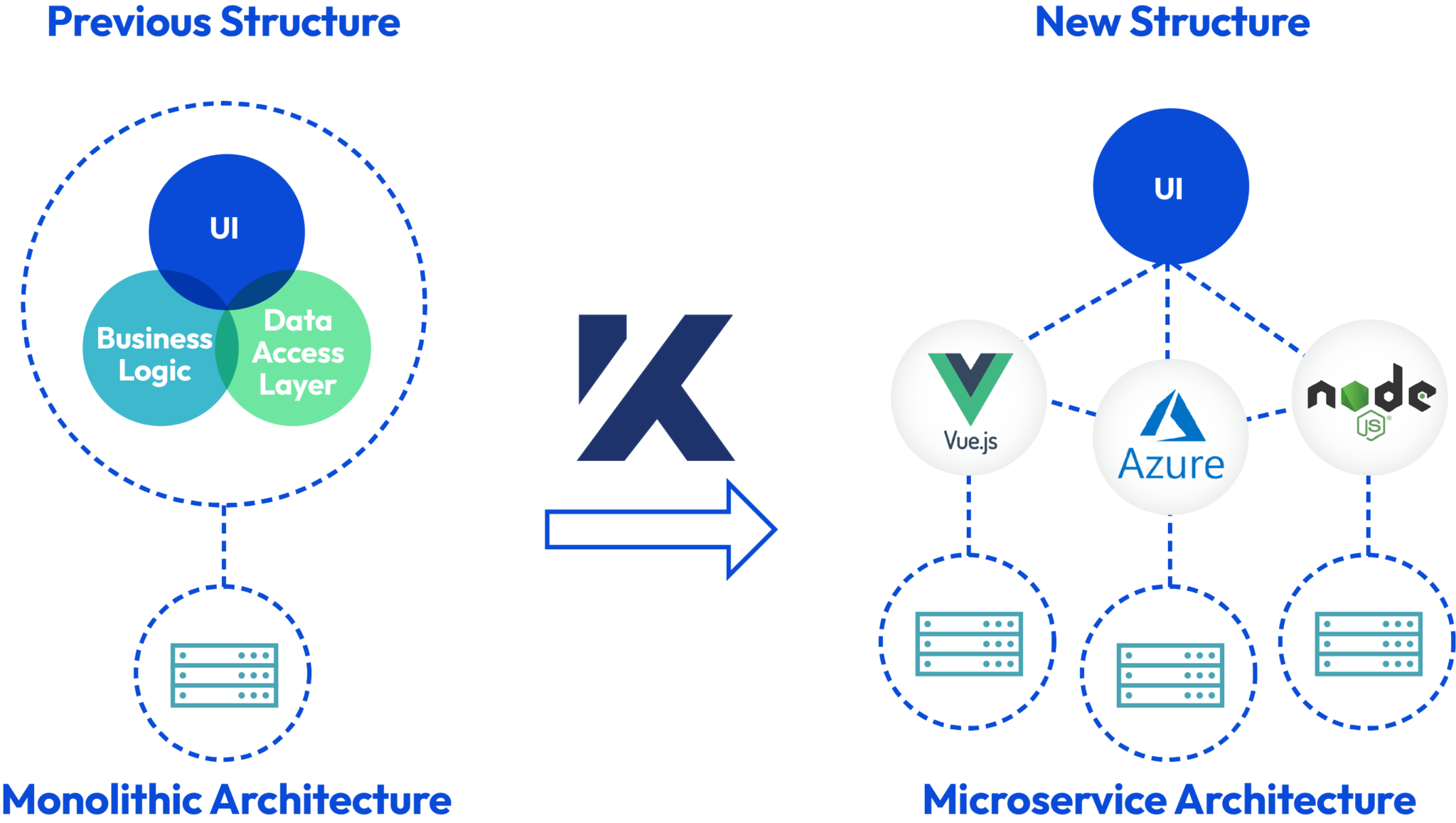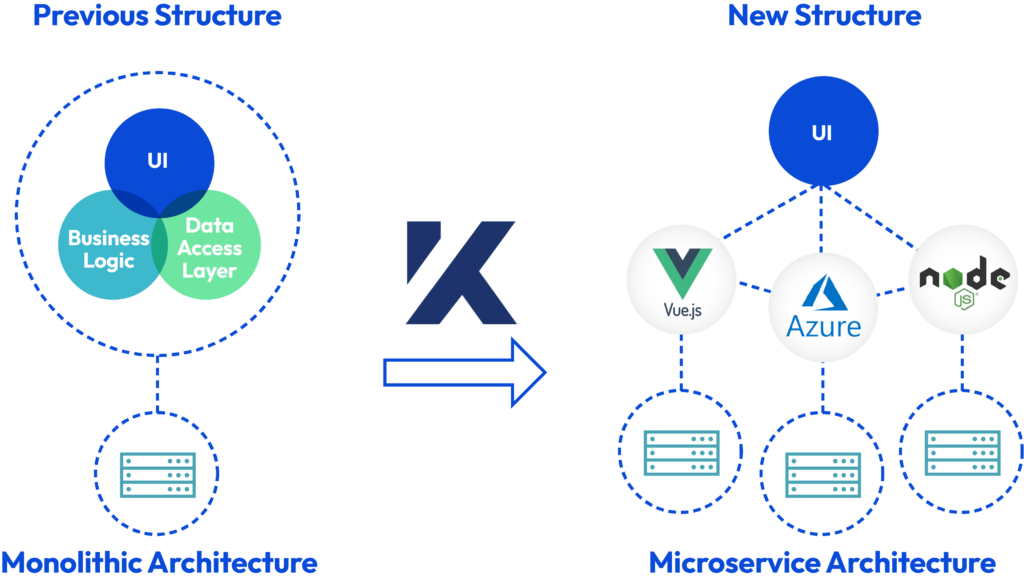 Increased Service & Evaluation
By transforming them from monolithic to microservices platform, and delivering new robust new features to the product, The Ksquare Group improved both the quality and scalability of our client's platform ensuring they could handle and delight the thousands of users they were about to onboard.
And that's just what happened.  In no time, our client grew it's subscriber base from 600 to 6000 and since then have continued to grow almost exponentially.  On top of that, the combination of stability and valuable new product features led to a 10% increase in their customer satisfaction score practically overnight.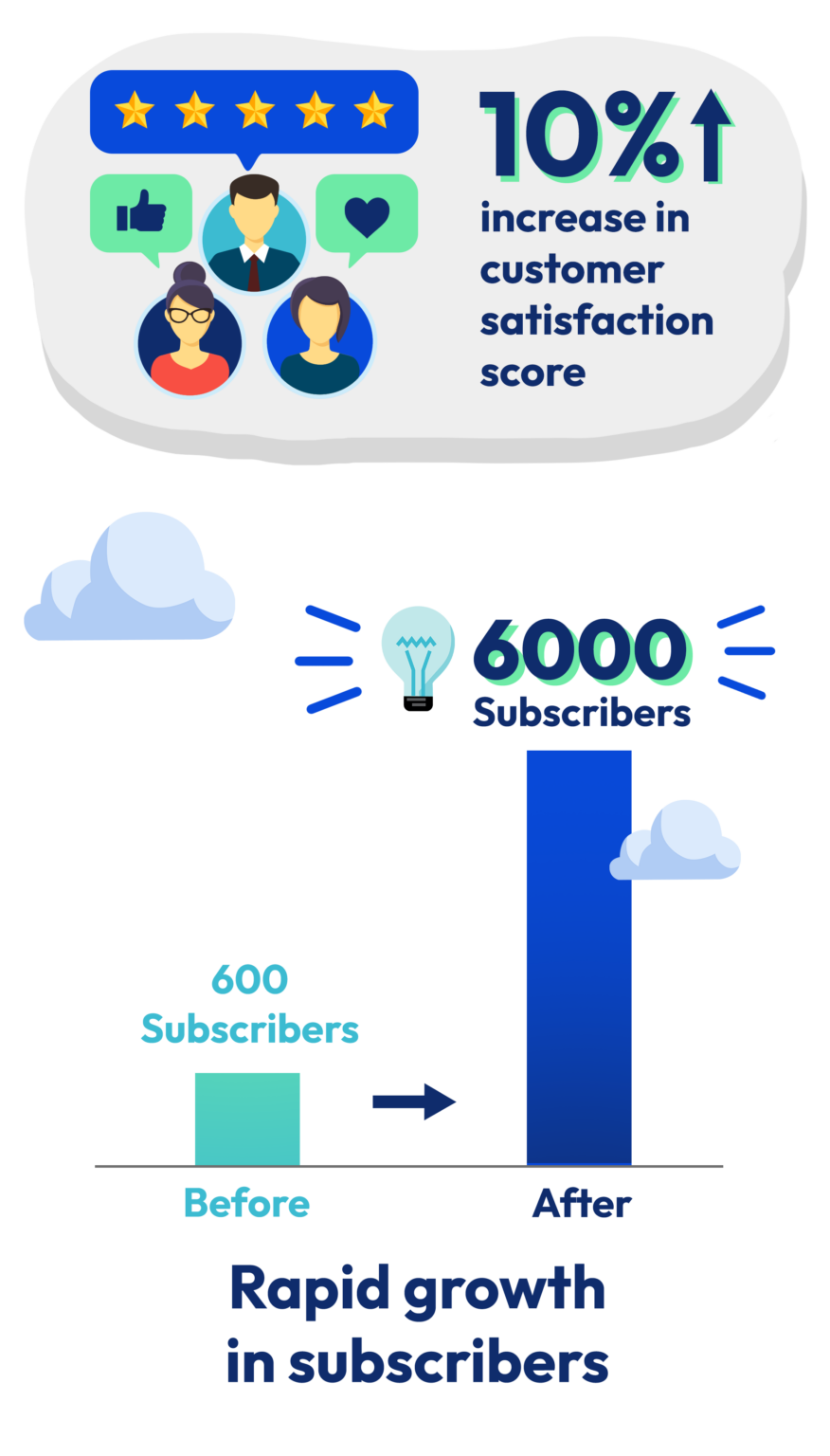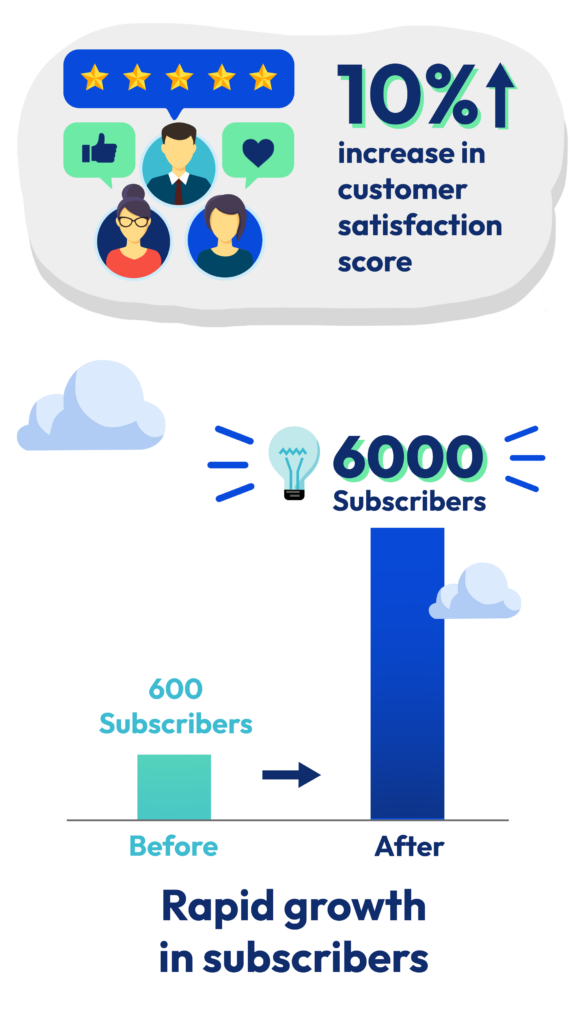 Are you a Saas company looking to find the right partner to grow with? We love solving business problems with digital solutions and have a long track record of success with SaaS businesses. 
If you have an app or product, let us help create a strategic experience and design that is built to last!