Getting the most out of Service Cloud Voice
With years of experience and expertise across all of the core Salesforce Clouds, and a special emphasis on Service Cloud, The Ksquare Group is THE partner to trust with all of your Salesforce projects.
If your company uses Salesforce and engages customers by phone, Service Cloud Voice is a no-brainer, but you will need the right resources to get the most out of this amazing upgrade.  And that's where we come in.
Whether it's IVR or Next Best Offer, we'll work with you to get your data model right and harness the full potential of Service Cloud Voice. We're seeing companies like yours experience a 10% increase in agent productivity, a 100% increase in DTC revenue within 1 month of implementation, and a 15% + improvement in call handling just by investing in Service Cloud Voice.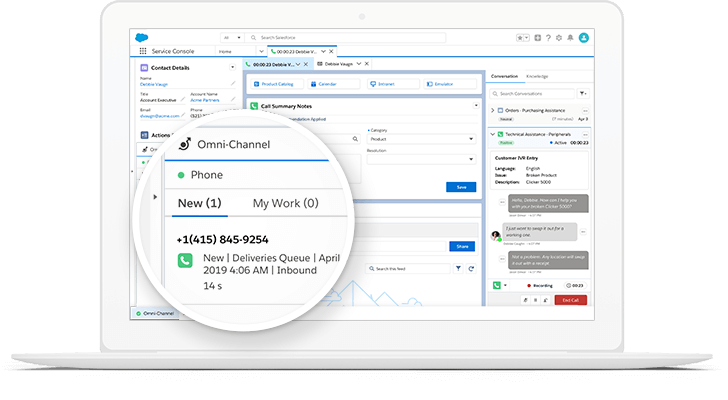 What's more, we're the only partner so familiar with Service Cloud Voice that we even built a customer accelerator allowing your agents to nearly double the number of calls they can take in a day!​ ​
By keeping your service team in Salesforce, they'll work faster and smarter, your team leads will have the next level of analytics and supervisor features at their fingertips, and your customers will enjoy consistent and efficient service on every call.​​
When you use The Ksquare Group and upgrade to Service Cloud Voice, we'll help you eliminate the costs of antiquated Telephony licenses and integrations.  And with our growing nearshore centers of excellence we're able to offer something most other Salesforce partners cannot – amazing work, delivered on time,  that doesn't blow your budget.