Provider Genie: Unlocking New Possibilities with Generative AI
Our Provider Genie offers strategic enhancements in Healthcare. By harnessing established industry standards that delineate provider characteristics, our Generative AI Genie provides a sophisticated solution. Our Generative AI Provider Genie enables clients to conduct in-depth analyses and optimize various facets of their provider network, ultimately fostering faster decision-making in the complex healthcare landscape.
Optimize the following with our Generative AI Provider Genie:
Primary source validation – 50+ sources checked in moments instead of days or weeks.

Discover regulatory changes in less than minutes instead of by surprise in an audit!
Reduce the risk of litigation payouts and regulatory fines, increasing confidence in the provider directory. 
Proactively be notified when there are changes in a physician's practice. Reducing operational cost for credentialing and provider relations.
Alert the physicians to validate and attest to information related to their practice. Reducing operational cost for credentialing and compliance.
Improve provider management for hospitals, payer, medical groups, and more.
By implementing our Generative AI Provider Genie, clients can achieve a multitude of strategic advantages. These include enhanced visibility, expedited time to market, and heightened network reliability, particularly during critical transactional periods such as open enrollment and provider onboarding. The Provider Genie effectively bolsters the current system's capabilities, ensuring it can perform optimally under heavy transactional loads, ultimately driving operational excellence.
Contact us at booth #2111 at the conference to learn more about our services and how we can help.
Stop by our booth. All the information you need to win fantastic prizes will be there!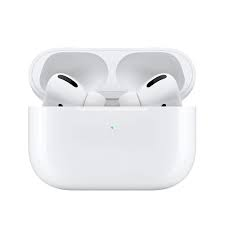 Your Trusted Technolgy Partner
At The Ksquare Group, we know that companies depend on technology to reach their business goals. With a team of talented consultants, software engineers, and designers, we are ready to conceptualize, implement, and escalate technological solutions that will let you unleash the full potential of your business.